Brilliant day, I've officially become addicted! Was just me and Stu in the end as Greig can't ride (see seperate thread). Met Gary in the garage who will hopefully make his way over here soon.
Although people had me on the straights I just kept going past people in the corners. Its a good feeling going past a R1 and a Ducati 998 on the same corner.
Just a few pics my bro got in the last couple of sessions. Looking at my postitioning I need to shift my body a bit more.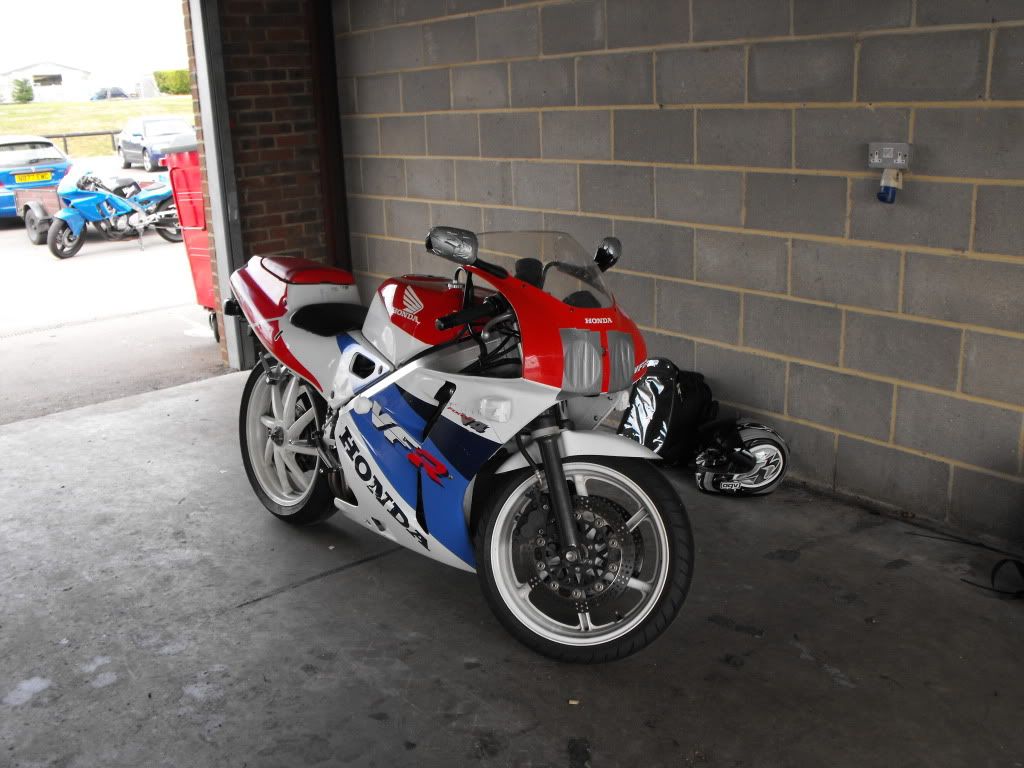 Tyre after 4th session.