morning all, its been a while since ive posted on here. mainly due to being bikeless, however i can now say that i am no longer bikeless! i picked up this RSV from weatherleys motorcycles on wednesday: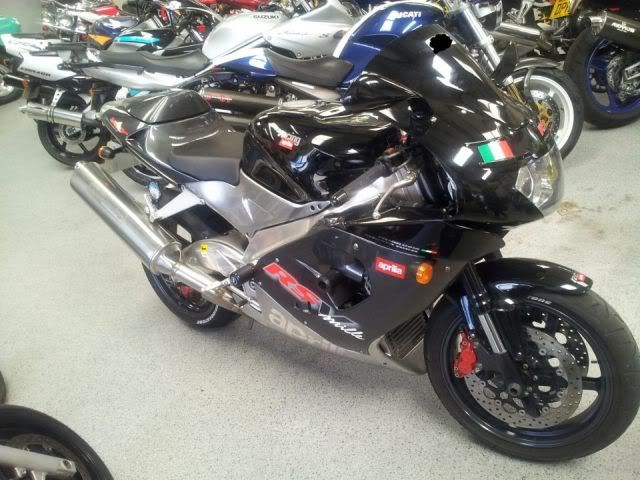 its currently the only decent photo i have, because as soon as i started it up to ride away, the heavens opened. so i was a tad wet by the time i got home. not sure if ive left it to late in the year now before buying a bike, but im sure there must be some more dry days ahead, somewhere
i'll put some more photos up when i get her out, but in the meantime, enjoy!