Let's see some of the bad boys you've owned in your time: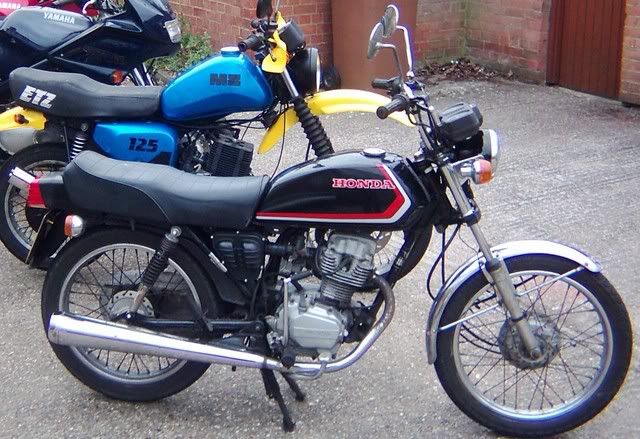 First ever bike -
1985 Honda CG125
- I got it for Christmas when I was about 12. It had been sitting in a field rusting for a few years. Mums partner bought it for me and fixed it up. Rode it around a field for a few years till I was 17. Mums partner made it road legal for my 17th B'day pressie. Road it around for a few months, passed my test, and then decided it was time for something bigger: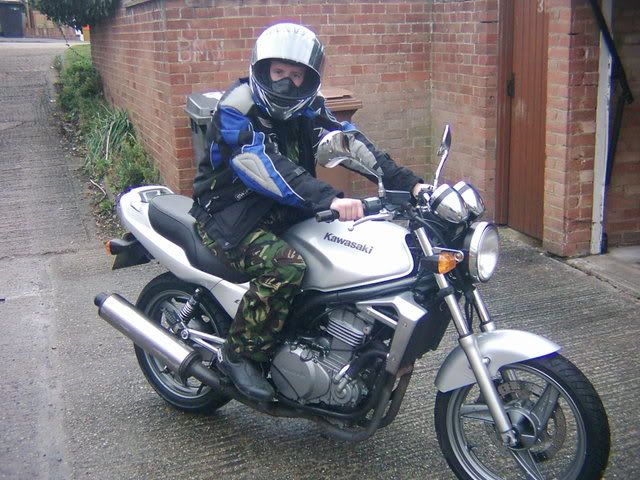 '98 Kawasaki ER5
(Was in the TA at that time, hence the uniform) - Bought this bike of ebay for about £612 - Learnt a lot on this bike. First ever KD on this bike. Tried to learn how to wheelie but just couldn't pick it up enough. Came to a tragic end on 12th May 2005 when a car decided to do a 3 point turn from a parked position without checking mirrors which wrote off the bike and did this to me: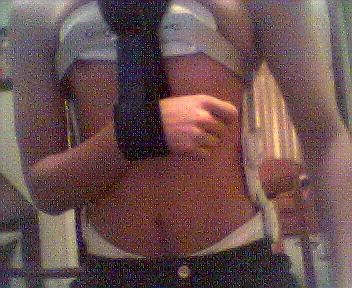 (Fractured right Clavicle (collar bone) and stable fracture to my T12 Vertebrae) which put me out of action for 3 months. Got £1k back for the bike from insurance and made £800 from selling the useable bits on ebay so made a profit
. While still in that back brace and fed up of not having a bike I bought this: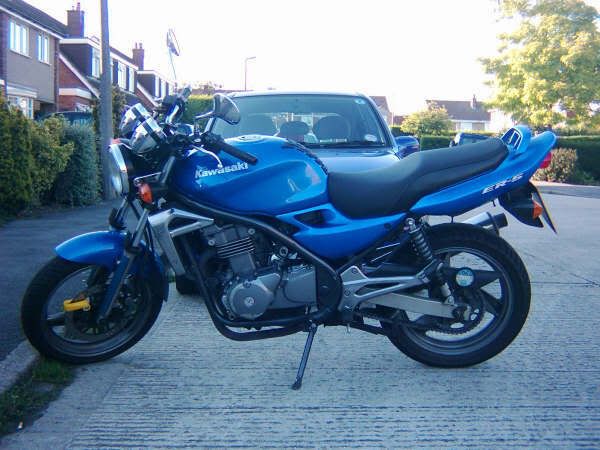 Another
Kawasaki ER5
2001 (I think, can't remember off the top of my head). - Another good bike. It was my commuter from Coventry to Essex, when going back and forth from Uni to home. Then found the next bike which I bought so sold this ER5 to a guy at uni for the same price I bought it.
My current bike -
'99 Yam R6
can be seen in
this (click)
thread.
When the R6 was written off they gave me this steed for 3-4 weeks: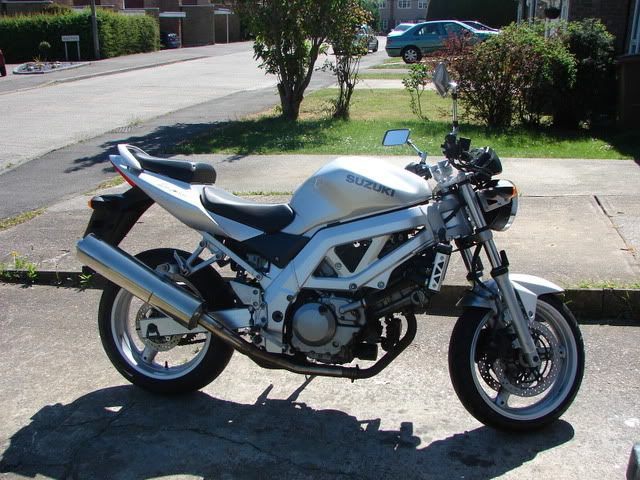 Suzuki SV650
- Loved the torque, fun to pop the front wheel up but a bit bland like the ER5s. After 3-4 weeks that was picked back up and I could ride the R6 again.
Last year I entered the BEMSEE 'Moped Madness' 3 hour endurance race, so I bought this bad boy for our team: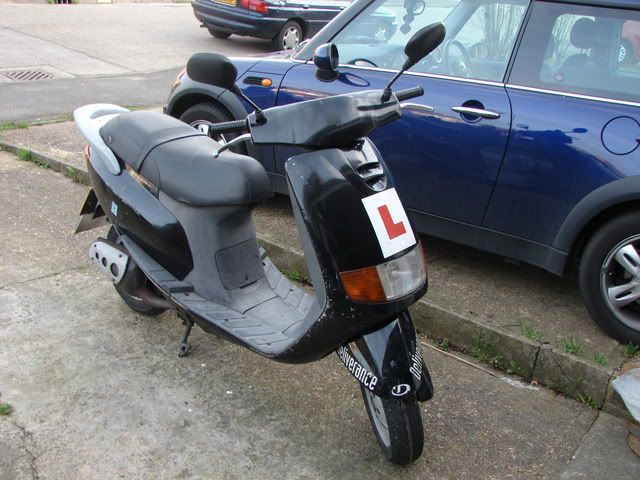 and 'race prepped' it to this:
3 of us in the team, unfortunately it broke down, got it working but then got a MASSIVE bit of metal in the rear tyre which ripped it to shreds. Determined to get back in the race we tried many fixes that just didn't work so in the end took the wheel off and I drove around looking for an open bike shop. Found one and they changed it over. Wheel back on and got back onto the last hour of the race. Over took a fair few people and didn't do as bad as we thought seeing as we only got 1hr of race time. If we had the full 3 hours I reckon we could have been in the top 15 out of around 50.